"Tera-Viewer" is an ultra-high speed tera-scale image viewer that assembles multiple picture images hierarchically
and view the total image in realtime from the top to the bottom.
You can enjoy the ultra-high resolution image picture which no other viewer has achieved before!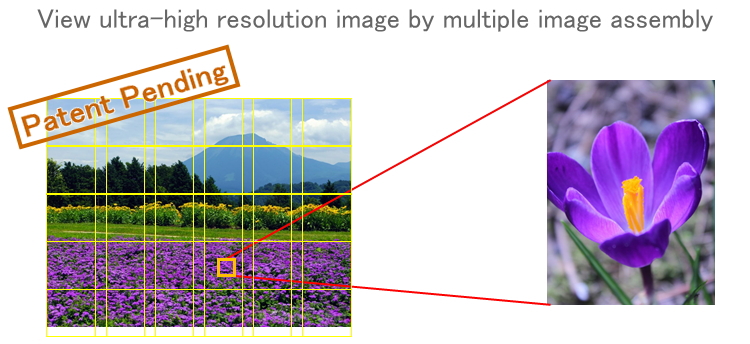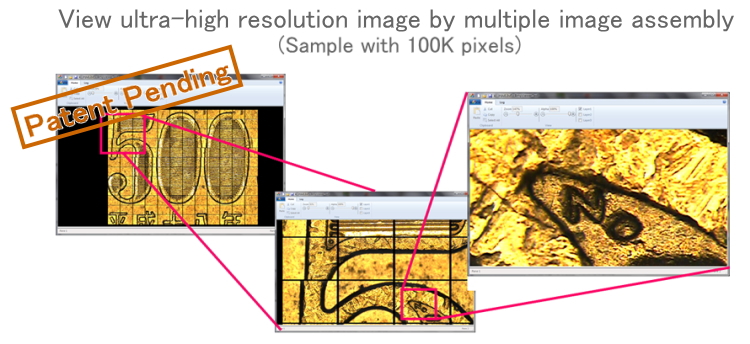 Applications
Professional use
Viewing the total image and the detailed scope of the microscopic inspection image
Remote medication using microscopic medical images
Viewing simulation result of huge systems
Inspection of large images like portlait
Restoration aid for large works of art
Exhibition of large works of art
Commercial use
Assembly of large panoramic picture image
Novel picture viewer
Booking now!
Please contact us for more details.